The Inspiration Collection Kickstarter is over.
Pre-Orders are now open.
Reserve Today
Unique.
Innovative.
Modern.
Sophisticated.
Edgy.
The Inspiration Collection is all this and more.
Inspired by the many places I've traveled, the many people I've met, the many games I've played, and the many interesting characters I've encountered along the way…
I present
The Inspiration Collection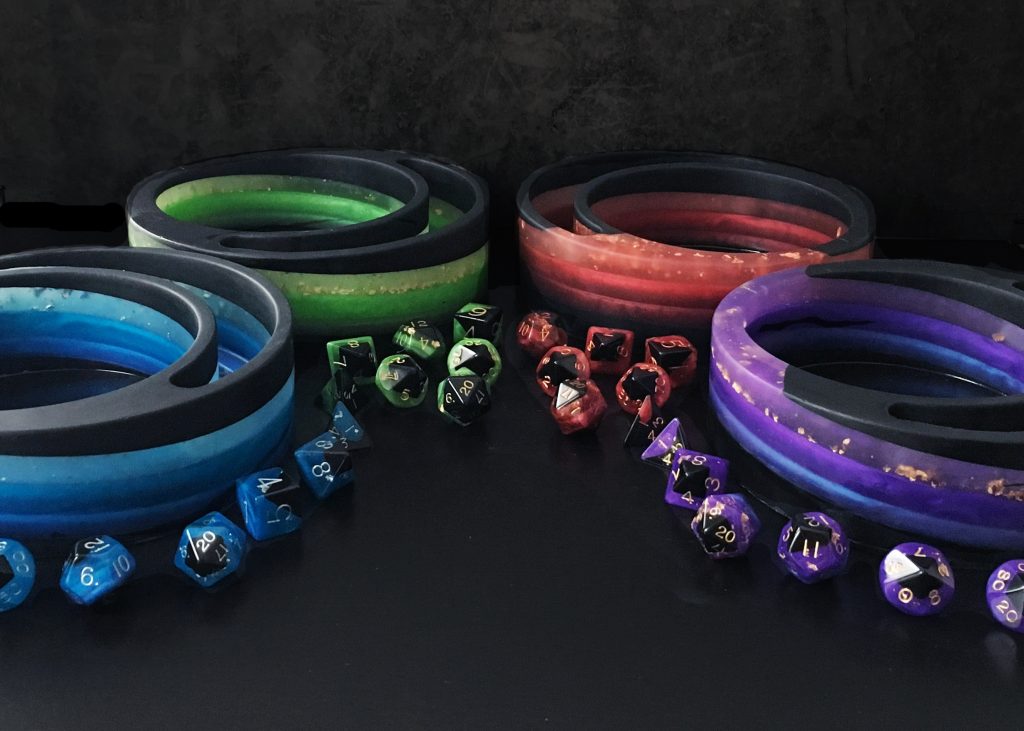 The Inspiration Collection includes handmade multi-purpose resin trays, 33mm Goliath dice sets, and hard covered notebooks with original poured designs.
Each piece is crafted with the finest materials using never-before-seen, handmade designs
Unconventional and unparalleled multi-tone color combinations feature a combination of solid, pearl shimmer, metallic foil, and translucent layers.